Let me take you back to a time somewhat recent but seems so far away. In April I signed up for the one room challenge. If you don't know what that is, basically is a massive encouragement group hosted by Better Home & Gardens twice a year. It's the time to challenge yourself and potentially reach brand exposure while making new friends and constantly being inspired by others in the community.
I want to share with you my ideas that I initially had, how they changed and the materials needed to complete this project. Let's dive more into my bedroom "refresh". That's quite an understatement. But first I knew I needed paint. The dark gray walls were just not for me, I was looking for a creamy white and I found the prefect one from Decorner. They have a recycled paint line called Refuge and I personally chose Quartzite for a fresh airy look.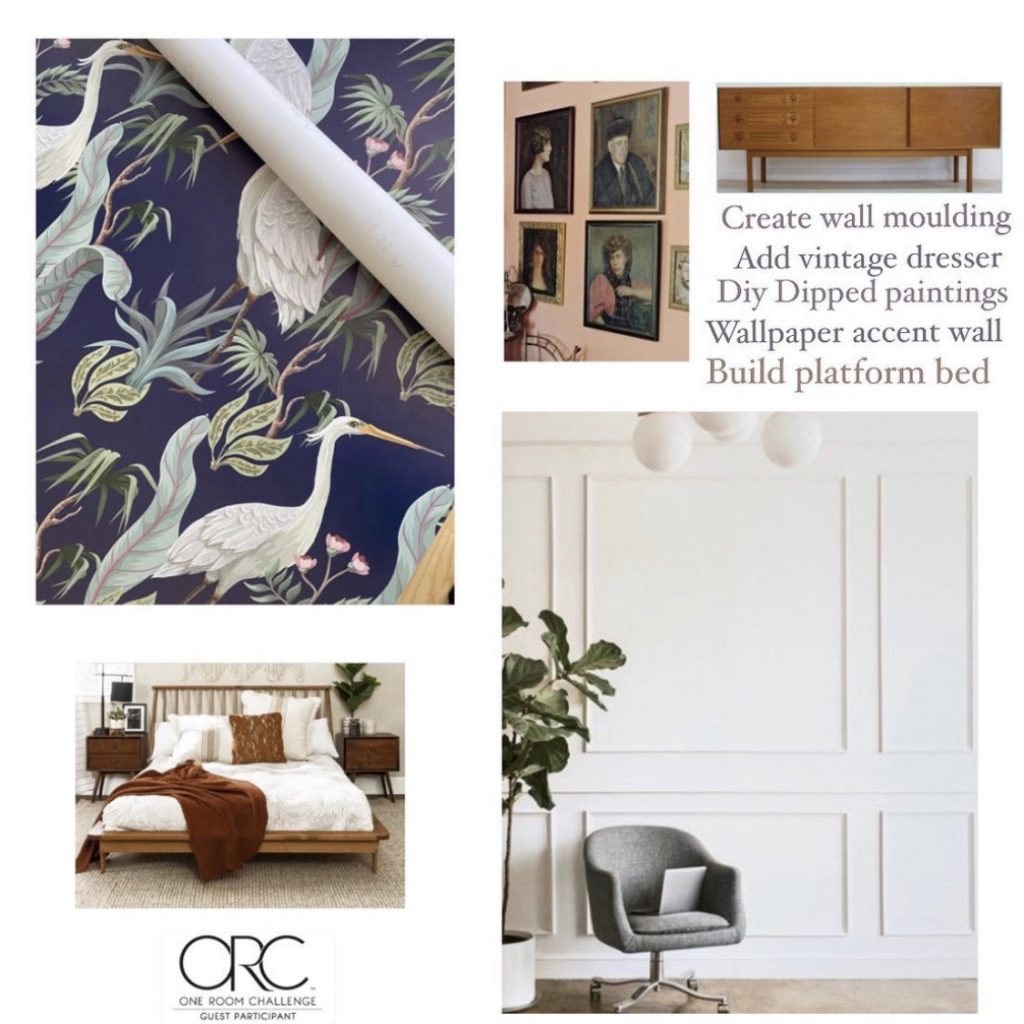 Material Breakdown
9 panels of 3ft x 2ft
Door knobs
Old art laying around to DIY
Paint
Trim
Smooth wall paneling
After fresh white paint it was time to hang my bird wallpaper (which I should have mentioned first but this whole refresh is centered around this bird wallpaper that took me two months to decide on). So anyway… My initial vision was to have a whole accent wall of wallpaper but I couldn't afford that so I chose to go with a third of the wall add trim underneath and then I ended up painting the door trim and other part of the wall the same gray I just god rid of. What is wrong with me? I've gone mad.
Once I was at the point for a rug and revamped old artwork the room still felt unfinished. So I did what any DIYer would do and I added wall moulding to give it a fun pop! I'm going for a vintage European look in the house and the moulding I created is perfect in my opinion.
I shuffled furniture around and thought "That's it!" It's beautiful! I'm done! Days later I got an email and surprise… I'm not done. I had one more project to do in there. I'll be sharing that soon.
Let's just say my room didn't get a "refresh" it got a full floor to ceiling makeover, and I am not mad about it.